The Australian Golf Industry Council names golf on the Murray River, as Australia's the top golfing destination. Widely acclaimed as being the Murray River's finest golf course, Murray Downs is also ranked the undisputed Number 1 Golf Course along the Murray River by the leading golf and travel publications.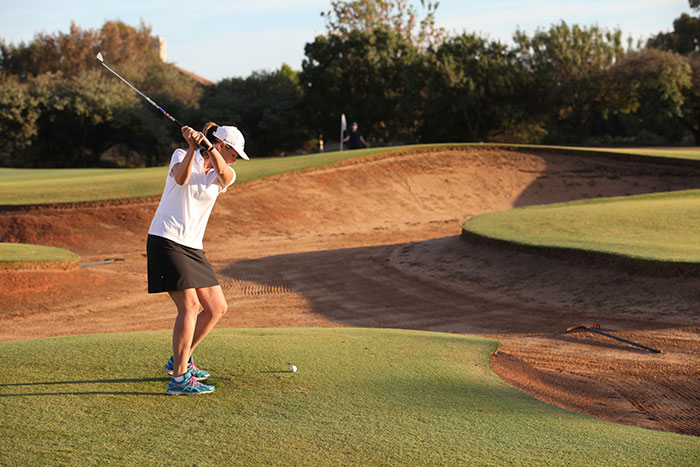 18 Hole Championship Golf Course 6197 metres, Par 72, ACR 72
• Men's 6053 metres, Par 72, ACR 72
• Ladies 5326 metres, Par 72, AWCR 74

Green Fees Price
18 holes $50
9 holes $30
Golf Cart $45
Reciprocal $25, 7 days a week
Golf Course Bookings: (03) 5033 1427
Accommodation Bookings:
(03) 5033 1966
Murray Downs Golf Course - Layout & Gallery


Holiday and golfing publications consistently rate the course layout, design, conditions and aesthetics of the Murray Downs Golf Course as one of Australia's best.
Murray Downs enjoys a Mediterranean climate year round.
A true blue golfers paradise at Swan Hill, the golf course is only a short drive from CBD over the NSW side of the Murray River in Victoria.
The Murray Downs golf course resides in the heart of historic Kidman Reid's Murray Downs Station on the northern banks of the majestic River Murray. The soil is a wonderful reddish brown, dotted by trees and tufts of natural grasses, making for a striking first impression. Man made lakes help with irrigation and drainage, and a mass of flowering native gums line all fairways. Couch grass fairways are superbly manicured and groomed with a defined second cut. Water hazards come into play on numerous holes and soft white sand adorns the bunkers. Although an easy walking layout, small hills, bumps and rolls break the landscape. The bent grass greens are generally large, undulating and very fast with thoughtful tee positions, pin placements and excellent grooming.
Highlights are the par 3 5th which starts with a huge carry over a lake. The lake then follows the hole all the way to the green, where bunkers guard the left side of the narrow target. Not surprisingly, this is rated as one of the more challenging holes on the course, nevertheless one that players universally grow to love.
The Amen corner is the par 3 15th, par 5 16th and the par 4 17th. The last of this difficult three begins from an elevated tee but then finds you hitting to a green where water cuts across the front and bites into the right side.
Whether you're an amateur or a pro, the golf resorts 18-hole championship golf course will challenge and surprise you. Featuring an array of charming holes, perfectly groomed fairways, well placed water hazards and stunning signature holes, the Murray Downs Golf Course suits players of all ages and abilities. It is an oasis of serenity and perfect for golf on the Murray.
Ted Parslow (Course Designer)
Construction of the Murray Downs Golf Course commenced in mid October 1988 and was formally opened in March 1991.
Ted Parslow has ensured that the most important ingredient for low scoring is playing to position. Fairway shaping, mounding, bunkers, tees, lakes, and green orientation have been carefully considered so as to maximise the reward for the golfer who plays to position. Today, over-adventurous shots are often severely penalised.
A wide range of trees and shrubs were planted on the Murray Course. These were carefully chosen for their suitability in the area and located in groups so as to frame each hole, define preferred shot direction and to provide an ever changing vista to golfers as they proceed with their round.
A decision was made back in the late 80's to construct a course that would attract golfers of all standards. Efforts made to build individual holes based on specific strategies for play as they separately apply to the long hitting professional, the average player and the beginner was a masterstroke.
Not surprisingly, the Murray Downs Golf Course is rated as one of Australia's best country golf courses.
Golfers will find all they need within a minute's walk of the first tee.
The country club provides a friendly and comfortable environment to settle back and relax after your game and the golf resorts accommodation provides the highest of standards in accommodation at Swan Hill.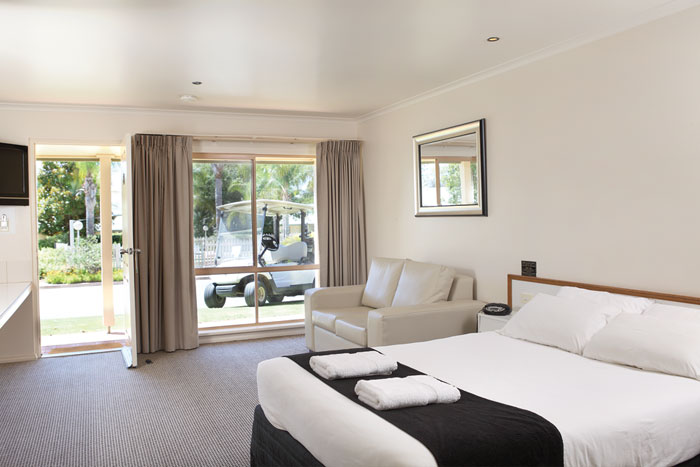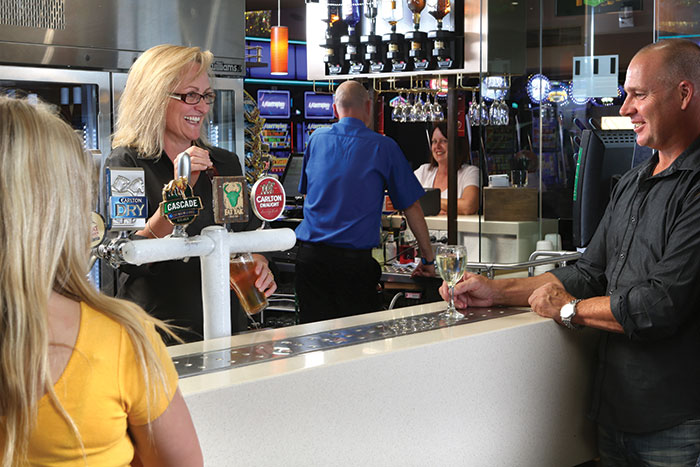 Golf, bowl, & relax in sunshine by the large tropical pool, wine, dine and enjoy the club, before finishing the perfect day with a spa in true blue Murray Downs Golf Resort luxury.
Everything a golfer would want is here at Murray Downs!
DAY, NIGHT or WEEK, PLAY, STAY and EAT
For golf on the Murray and a great golf package experience look no further than the Swan Hill accommodation at Murray Downs Resort.
Call 1800 807 574 or (03) 5033 1966 now – Murray Downs Golf Resort in NSW is just a short drive over the Murray River from Victoria